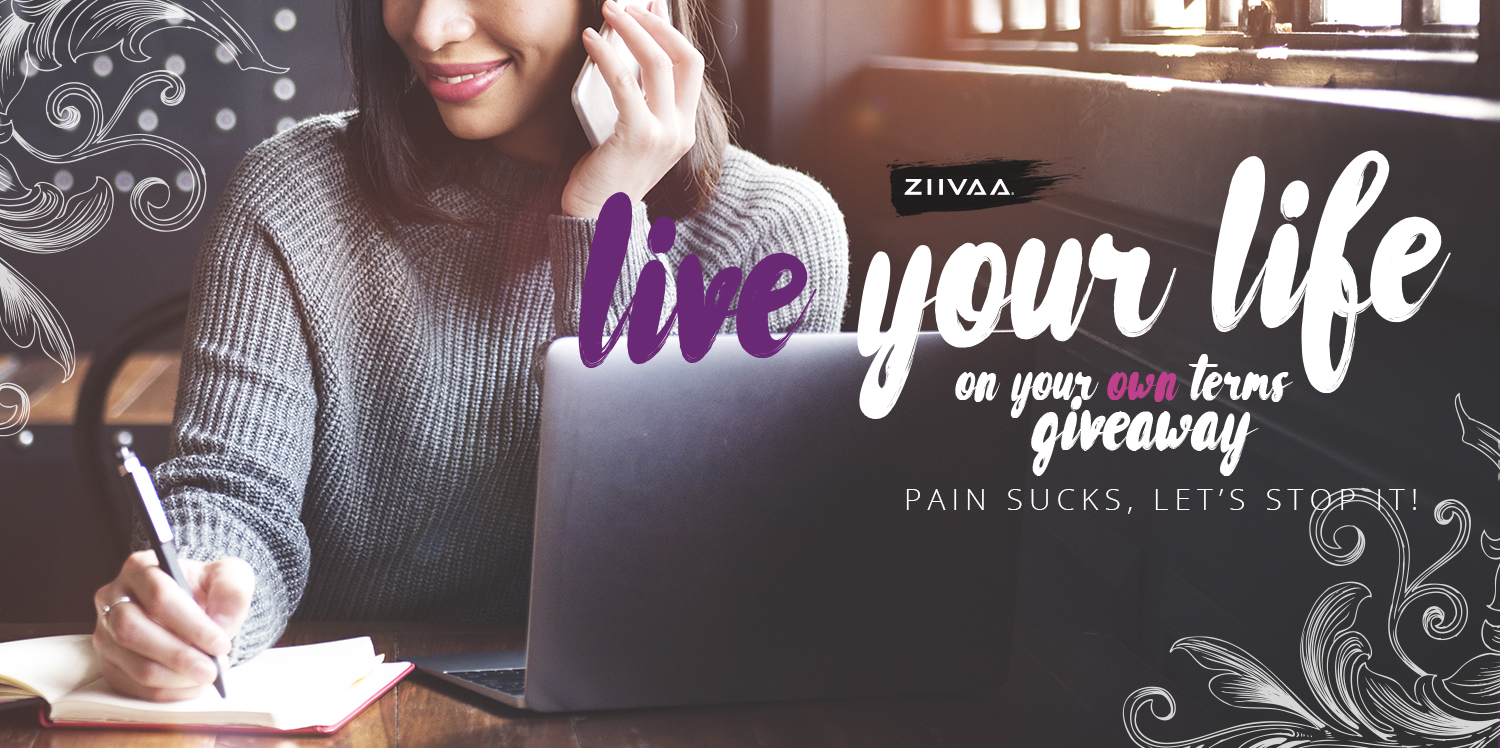 Whether it's crushing it on the court, making a deadline, dancing the night away, or just binge-watching the latest season of your favorite show, Ziivaa frees you from the monthly pain and discomfort of your period. Innovative, not invasive, Ziivaa's wearable compression technology works in just minutes without drugs to stop menstrual pain.
Have you lost whole days to monthly pain and discomfort? Have you crawled under the covers just wanting it to stop as you fell behind at work or school? Are you tired of sending regrets instead of making entrances?
Ziivaa believes that your life doesn't stop with your period. So from October 24 through November 11, 2016, we're proud to host the "Live Your Life Pain Free" giveaway. Enter today for a chance to end monthly pain and discomfort forever with an adjustable Ziivaa Compression Technology belt. Five lucky winners will be chosen at random from entries received.
At Ziivaa, we don't just ease the pain of your period, we end it. Our non-invasive, drug-free technology is the innovative yet gentle solution to monthly pain that women deserve. Within minutes, Ziivaa  will have you back in the boardroom, out on the dance floor, or even just on the couch, free from pain.
Join the Ziivaa movement today and live your life!