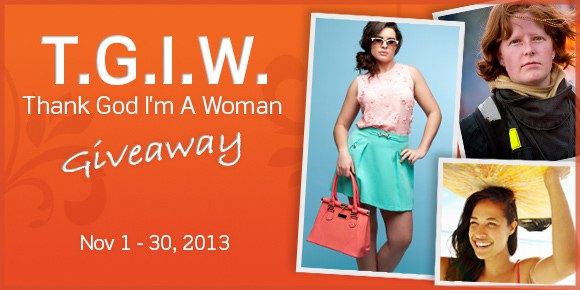 November is a time for thankfulness, so we at ZIIVAA® are announcing the "Thank God I'm A Woman Giveaway!" During the month of November we will be giving away ZIIVAA® belts to women as a thank you for just being you!
To enter the T.G.I.W. Giveaway please visit ziivaa.com or ZIIVAA® on Facebook. This is a time to be a part of our inspiring campaign and receive a free ZIIVAA® Belt!
ZIIVAA® began with a mission to help women alleviate menstrual cramping and discomfort in a natural way. That mission turned into a groundbreaking invention called the ZIIVAA® Belt!
Now that we found a way to relieve pain in minutes, there's only one thing left to say . . . "Thank God I'm A Woman!"
Enter Now!